Supercomputer load sonification (work in progress)
The task was proposed by Pavel Vasev: it's required to sonificate the loading logs of supercomputer of Institute of Mathematics and Mechanics.
The solution is to represent each user as sine wave 440Hz, and put it in special place in stereoimage, and modulate its volume proportionally the load value.
Results:
MP3 sound file
.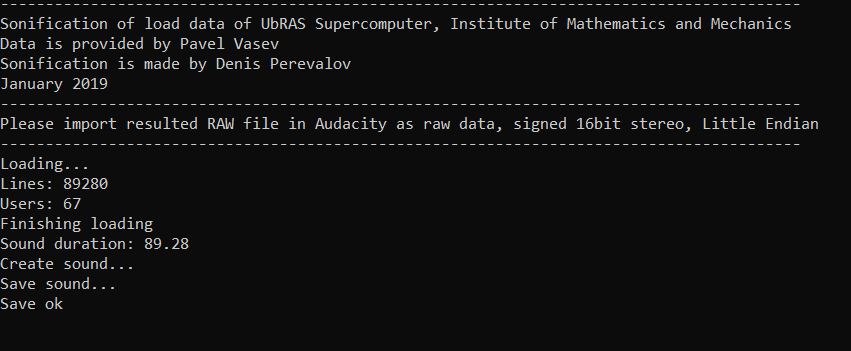 DENIS PEREVALOV, EKATERINBURG, RUSSIA.